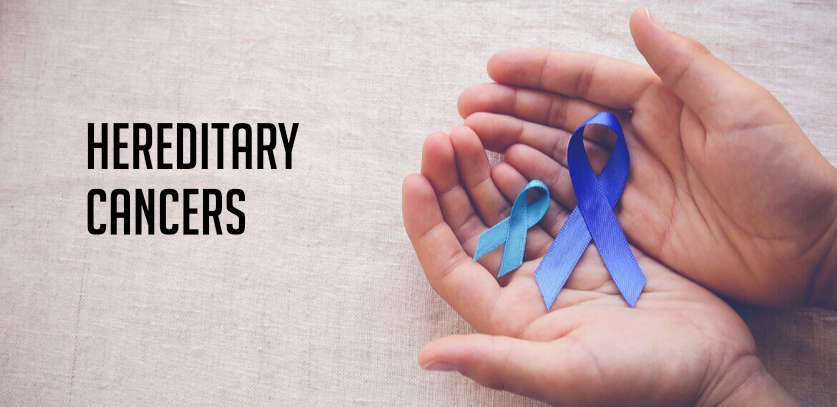 05 Oct
Hereditary Cancers
Many people have a history of either personal or family history of cancer. I am one of them. As a child, I lost some family members to cancers. My aunt died of breast cancer, grandfather of stomach cancer, and grandmother of brain cancer. At certain point of my life, the thought of potential cancer diagnosis started to hunt me. So, when the genetic testing for inherited cancers became real and available, I decided to take advantage of it. Although I was afraid of the outcome, I knew that this was an important step in identifying potential problem. Today, knowing provides me with additional control of my health and future of my family.
Hereditary cancers are cancers that are passed from one generation to the next. Up to ten percent of all cancers are hereditary. There is a chance that a person can inherit a gene mutation if one family member had cancer. A person who is a carrier of hereditary cancer gene mutation has increased risk of getting cancer earlier in life than general population. There are better outcomes when the risk is identified early. Being aware assists in planning appropriate management of the risk and improve treatment options.
There are genetic tests that can be used to determine one's risk for developing breast, ovarian, endometrial, colorectal, gastric, pancreatic, prostate, and skin (melanoma) cancers. From my experience, it is best to find the practitioner who is familiar with the testing, will listen to your concerns and guide you accordingly.