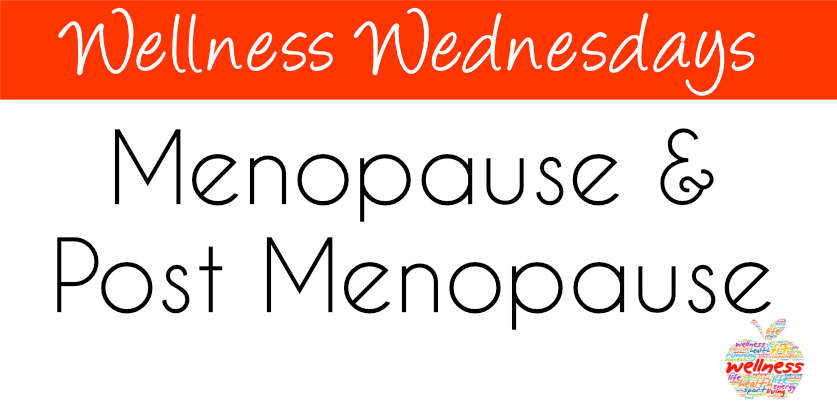 21 Oct
Menopause & Post Menopause
Dr. Keith Berkowitz and Dr. Nigma Talib discuss Menopause and Post Menopause.
Are your hormones leaving your body and causing chaos? Well don't worry, we have some great solutions!!
Full Text Transcript
Dr. Nigma Talib:
Hi, everyone, happy wellness Wednesday. Sorry we're a bit late today. Just like menopause. You're late for your period. Uh huh. I know I should not go into comedy. Okay, so we're going to talk about menopause with Dr. Keith Berkowitz and he'll discuss what it is what to do about it. I'm glad my mom has joined because she can she can attest terms that she has been going through. So Keith, tell us all about menopause take it away. I mean, besides the fact that it means that women are taking a break from men, they're positive. I'm taking a menopause break.
Dr. Keith Berkowitz:
Oh my god. When the forgetfulness? Well, men get into pause. So we talked a few minutes ago, I couldn't figure out what time was what. So I can't be the one to criticize ever. So metaphors, again, we've talked about all the stages of a woman's hormones, menopause is, is kind of the last stage, it's when the hormone stop. And by definition, that really means that you haven't had your menstrual period in 12 months. Typically, it could be from women from age 40, to age 58. The average is about age 51. My age, so and about things, I think 3 million women every year into menopause. So 3 million people out there are now into menopause and are going through the symptoms that you started describing before.
Dr. Nigma Talib:
I also feel like that numbers a bit conservative because a lot of women don't all have the textbook, menopausal symptoms where they, they're in between they're if they should have names for the in between, because women with hormones, right? It's kind of like, you know, a woman my age, you know, who is you know, 48 years old and is perimenopausal but is still cycling, like but still getting some of the menopause symptoms and some of the perimenopause symptoms. But you know, the combination of both and the one year of not getting your period at all for menopause. You know, you could be going easily into menopause from perimenopause.
Dr. Keith Berkowitz:
Absolutely 100%. And then actually, I've seen people that have had, they'll go where they won't have disappeared for three months, have one period, not go for four months have another period. And yeah, again, there's no exact science and again, not everyone's running to their doctor and get a blood test or saliva test to say my hormones are menopause, I would say almost the majority people it's really from the symptom standpoint that that diagnosis is made. Right.
Dr. Nigma Talib:
Right. I wonder why we women don't have that. I wonder if men were going through this, if this would have been resolved in terms of testing because this is absurd that you can't even test a woman for her hormones. I mean, I know in the UK, the NHS system, they just won't do it. They'll just give you the drug right away.
Dr. Keith Berkowitz:
Right. And also I think what happens if you look at we look at blood tests, the range of hormones is so wide and so extreme. And actually perimenopause, the range. For example, f FSH, we talked about follicular stimulating hormone, you know, typically in menopause, it's over 30. But in perimenopause, it can also be over 30. So that's the problem, though. It's not necessarily by itself a real definitive diagnosis. And I think that's what really confuses people. So let's talk. He wasn't I'm sorry to interrupt you. I wasn't until recently that they actually came up with a blood test. They said actually, okay, we're gonna use this blood test to diagnose menopause. And that's the called m h, which is anti mullerian hormone. I remember using that test for it's also all exactly fertility, for how many eggs are available. So what happens is, you know, it has to do with the amount of eggs and as h goes up, usually oscillation, and then we find in menopause, that number really drops dramatically. And that's really the only approved test for menopause. that's out there.
Dr. Nigma Talib:
That's just insane. And even that's not a very good diagnostic because there's people with elevated MH and their 30s, you know, so it doesn't make any sense. Or is it elevated or reduced? Sorry, ama tries to be when there's not enough eggs. It goes on reduce? Yeah, it reduces sorry, reduces My apologies. Sorry. I mean, at ama h reduces when there's no eggs. Yep. Okay, so all right. So why don't we discuss some of the symptoms of what when people are listening out here what what kind of symptoms do we quite often see with menopause? I mean, everybody. Well, everybody seen Sex in the City and Samantha, when she's You know, at the airport in Dubai, and they take away all her hormones from her. And she's having like a hot flash. Did you see a cute? I don't know.
Dr. Keith Berkowitz:
Yeah, I think I did. So that's the first one halfway, I can admit it. Okay, I have watched it. Okay, you got me. So the hot flashes the most. And what a hot flashes is, is really people start sweating, they're very uncomfortable, the skin becomes very red. And they can last from one to five minutes. And I've heard stories where people can have 20 an hour or more, you know more than that. For hot flashes, it's probably the most common symptom people get. And then the reverse of hot flashes, which is the nighttime version is night sweats. So people that's a common one. And now one of the big symptoms that goes with that is actually insomnia, where people can't sleep because of that. So and then they wake up in the morning, the sheets, the bed are drenched. Yeah, from from, you know, the sweat. So those are the most typical people think of. But some of the more severe ones, we talked about mood disorder, which is a very common one, where really moods where emotion I call emotional liability liability, it goes up and down liability to maybe it goes up and down as well. Where people describe to me they're in the middle of conversation and they start crying for no reason. Yeah, absolutely no reason at all. They'll start crying.
Dr. Nigma Talib:
So the hormone fluctuations are increased. And let's talk about that. What's happening with that? You know, why is that happening? You know, you your estrogen levels are dropping, your progesterone levels are dropping, your testosterone levels are dropping. And what all do these hormones do keep right? estrogen equals memory. Estrogen equals vision, estrogen. I mean, estrogen does so many things that works with neurotransmitters. There's our hormone messengers, when they drop, it's a massive change in every single area. And so Keith, maybe you can describe why that happens for a woman exactly why she is starting to cry for no reason or so.
Dr. Keith Berkowitz:
Yeah, and to take a step back, I want to talk about the two different kinds of menopause, right? So we think a metaphor is is the more common is where you're naturally going through it. But a lot of women today, you from surgery, or medications will go through we call an immediate or surgical or come from medic was right? or stress. And that's a very severe version, where all of a sudden, it's like cutting off right to hormones at that moment. Finally, symptoms become much more severe. So what happens is, again, we think about the body beam, I love that term, use the we're concert, right? Everything works together. Yeah, so the hormones is a big part of that. That's a big part of the way neurotransmitters function, the way cortisol functions controlling your blood sugar. And when that is off, that can actually cause a lot of instability. And that and that. Typically we talked about before in premenstrual syndrome, where serotonin drops, you see that same kind of syndrome, and metaphors with neurotransmitters levels do fall. And that creates more of that emotional issue. And the demand becomes greater for that as well.
Dr. Nigma Talib:
I like to give the analogy as somebody cuts off the electrical supply to your house. And now you have to use candles to read everything and to do everything. That's what happens in menopause, is that your ability to send messages, this hormones to send messages are diminished, because there is no you know, you're working at a level where, you know, it's harder to see it's harder to do anything without electricity. So that's how it feels, the lights get dim, your mood gets dim, do you feel, you know, lethargic, you know, tired, you know, fatigue, joint ache, hot flashes, I mean, it's, um, it's a real hot mess. And, you know, for women that are reaching those ages. I mean, I have some women that were athletes, and went into menopause early, there's also a genetic propensity towards when your mother went into menopause, that's more likely to when you might go into it. And then if you add things like poor diets, stress, all of those things, you can go into menopause earlier.
Dr. Keith Berkowitz:
Actually, they did a study on smoking. So people that smoke actually go into menopause an average of two years earlier than everyone else. So any so I would assume bad diet all those as well, too.
Dr. Nigma Talib:
Absolutely. Hundred percent. So that's a good reason to be optimally healthy. Um, the other thing is vaginal dryness. Right? You know, that's like a really, it's, it's something I have four complaints in women even in their 30s. And if it's starting in your 30s, you're likely to have it worse when you're going through menopause in your 50s. So it's something to do with the estrogen to progesterone ratio, and also how your metabolism goes hormones. Can we talk a little bit more about Great, okay, somebody has these hormones. But what happens when these hormones turn dirty and oh, Dirty hormones.
Dr. Keith Berkowitz:
So what happens is, again, you getting the hormones not in the proper ratio. And we've talked before example about progesterone, for example, when when you get stressed, well guess what menopause is, it's a stressful situation. So even when you're and we and we mentioned before that, although the ovaries are the majority of the source of these hormones, the adrenal glands also make them as well. And and some of that production still last after menopause. So what happens is, again, your body gets stressed, whatever progesterone is left is gone. So that causes even more issues. And typically, women feel that the most difficulty sleeping. night sweats are the two big ones with you know, low progesterone, then you have estrogen. Well estrogens interesting. So as people gain weight, and that also happens in adipose, the type of estrogen also changes. estrogens a good thing when it's working on your hormones. It's not a good thing when it's helping with body fat production. So you see that change. And again, typically is the S drone, which is one of the things that back to three types of estrogen remembers Ester dial, estriol and Austrian as drone, Astra dial is the most common one during most of our years. Most woman's use of fertility. estriol is when you're pregnant, but then estrogen comes out after menopause. And a lot of people think that as estrogen rises, that becomes even a risk factor for things like breast cancer and other illnesses as well.
Dr. Nigma Talib:
Absolutely. And again, it's that symphony of hormone balancing effect that we need, and these hormones can turn dirty. And when they turn dirty, they send the wrong messages.
Dr. Keith Berkowitz:
And on that same note, one thing I also learned and I didn't know this, actually, testosterone falls after menopause, but actually later, it goes back up. Right? So and again. And now I finally put together, this is why people actually start getting belly fat, right? women start getting that belly fat as they get older, you know, and that's also related to some of that excess testosterone.
Dr. Nigma Talib:
Also, this is why women tend to get adult acne and in their 50s. And they're like, Wait a second, I'm not even a teenager anymore. And I'm suffering with teenage acne. So a lot of women that are in their 50s will start to get acne, and they'll be like, What is going on? Like, I'm not a teenager anymore. And again, it's not testosterone. And remember, ladies, your cortisol levels, your adrenal glands support up to 30% of hormone production. So even if you've had a hysterectomy, or you're going through menopause, you still have hormone production from this adrenal gland. So what does that mean? That means you have to support and treat your adrenal glands like fragile eggs, you know, you really have to pamper them like princesses each gland, you have to really take care of them. Because that's all you have, really, and you know, you still have some, you know, hormones coming from your ovaries. But I mean, how much of it, Keith is actually coming?
Dr. Keith Berkowitz:
Probably pretty minimal. And as time goes on, less than less, and then again, and again, as it's such a it's a vicious cycle, because more stress less almost, if you go around the cycle. So that's what makes it more challenging, because, again, you're stressed by the symptoms of menopause. But that stress ends up making menopause worse, so that...
Dr. Nigma Talib:
I'm glad you brought that up. Because for those women listening, what happens is that they feel so crappy, that they start eating sugar or drinking more wine, because that's the only thing that those are their coping mechanisms, right? So they'll go for the wine, and then they'll get rid of the wine and say, Okay, this is not good for me. And then they'll go for the sugar, because they've stopped the wine because their body's needing some kind of stimulation, some dopamine, some kind of blood sugar, because they feel so crappy. But if you just stick with supporting the adrenal glands, and also the thyroid and blood sugar, those three things, you know, I want to go into treatment. Now, Keith, like, what can we do about this, I know naturopathic doctors, we, you and I work very similar. But I'm gonna let you do the talking on the treatment protocol, how you and I treat this.
Dr. Keith Berkowitz:
So first, I want to bring up I your point about thyroid so important, because thyroid disease mimics so many of the symptoms of menopause. And one of the first things that people especially if they start getting menopausal symptoms early in their 30s or 40s really have to make sure they get a proper thyroid workup to make sure that it's not thyroid disease, very important. Something for the same.
Dr. Nigma Talib:
Hashimotos is on the rise. I'm seeing a very high rate of patients diagnosed with hashimotos thyroiditis. And this hashimotos I mean, it is autoimmune markers really, really, really important. And guess what you can get rid of those autoimmune markers to diet, lifestyle and supplements.
Dr. Keith Berkowitz:
So it's interesting. So we talked about treatment and the treatment really different. On what depending on what you look at. So from the mood we talked before about mood, for example, certain things like B six work, things like trip to fan, or five HTP. You mentioned last time, often helped by increasing serotonin levels and can help with sleep as well. Things that also actually manage cortisol better. I use things like theming, which is an amino acid to do that, or lemon balm, which is another important one, or Gabba. Gabba was one of the other neurotransmitters that help the body relax. So not only help you relax from the stress of the pandemic, but also relax from the stress and the mood changes that go along with menopause a very important one. The next one is urinary incontinence is very common. And that really, I think a lot of times goes along with vaginal dryness. So what people don't realize is that actually, women who have vaginal dryness are much more likely to get urinary tract infections and develop more urinary incontinence, the more the more lubrication is not there, the more problematic that becomes. And, you know, we'll talk about them hormones, but sometimes actually Provigil dryness, they'll use actually, localized estrogen. One of the common ones people use is viaggi femme, which is estradiol and localized that area to help lubricate. Some people use vaginal moisturizers or lubricants. You know, typical ones, I've seen vitamin E, for example, used hyaluronic acid use as well too, because that also, what also helps the vaginal dryness. And this is the conundrum is actually healthy sexual activity. So sex could be very painful with vaginal dryness. But actually, regular sexual activity does help with lubrication, it does stimulate that hormone production to have more lubrication there as well. So that's a catch 22 for some people.
Dr. Nigma Talib:
And just explain to everybody that's listening is what's actually happening is when your estrogen levels decline, you get something called atrophy, okay? And that atrophy of the bladder lining. And so that causes irritability of the bladder, and then that causes you to need to go to the toilet several times a day, and even seven continents. And so we even see women in their 40s, waking up in the middle of the night, two to three times at night to go to the bathroom. And, you know, these are the individuals that are likely, you know, during if they are sexually active, likely to get urinary tract infections. So it's something that's super, super important to you know, there are herbs that we can use. In addition, if you're starting in your 40s the whole thing with menopause, is if you're already there, don't worry about it. There's still you can still do something about it. But if you're getting into the perimenopause, you need to get with the program now. Because whatever you do now will help you when you go into menopause.
Dr. Keith Berkowitz:
Oh, so true. Absolutely. And again, no matter where you start, you can make a difference. And I was talking about vaginal atrophy I've seen in practice where it's become so bad that even when practitioners try do manual exam, they can't because the the area won't dilate enough because the and that's really important because again, you want to prevent that from happening. And again, that's a lubrication or localize hormone is probably the best things for that.
Dr. Nigma Talib:
Vitamin E works like a charm and I love that you brought up hyaluronic acid, I should create like a vacuum station supplement. vagina, I'm gonna have to look at that. Yeah, because it makes a nice mixture of vitamin E vitamin A. Also with hyaluronic acid. These are great combinations for vaginal atrophy and even keeping you know the lining healthy.
Dr. Keith Berkowitz:
I mean you talk so much about collagen which is your expertise. I think that becomes important. If you want to tell people how that works in that area. That's...
Dr. Nigma Talib:
Yeah, so so collagen so not all collagen is created equal. I use equally I use marine collagen. And guess what guys I'm formulating a new product that will be out I hope in December. So keep is a combination of marine collagen, it's the collagen that was studied in the south of France to help with fine lines and wrinkles. But also it's not just fine lines and wrinkles, it's muscle aches joints. We can talk about you know the benefits of collagen in that area as well. But it also has branched chain amino acids. As you know as we go into menopause, amino acid absorption for protein is lower electrolytes which we are all dehydrated Keith always I love Keith because he understands dehydration so well and the significance of it. And it also has co q 10 m LA and lipuma and so it has a bunch of antioxidants in it. So it's a really it's gonna be an amazing product. Or I've been taking it every day and I noticed just on my skin itself, just like not having to put moisturizer on. So it's sort of like moisturizing from within, if that makes any sense and also like less, join me yeah.
Dr. Keith Berkowitz:
And we didn't and actually, if you think about some of the symptoms of menopause, joint pain, joint aches, dry skin becomes an again, the aging of skin also becomes more, you know, and one of the things people see is the pay I call it the paper skin, right as as women age, typically skin becomes paper where they just rub your skin against anything, the skin breaks and cracks. And actually, that's why that collagen aspect is so critical, especially as we get older, very critical.
Dr. Nigma Talib:
Hundred percent, hundred percent. We'll do like another Igy live on comes out. Okay, so let's talk about treatment. What can we do? I wanted to just start off by saying the first one that you're going to talk about, I think is black. We're going to talk about botanicals. So we start off with black cohosh. We talked about this last week and how in Germany their primary treatment for menopause is a product called Remi feminine, which is a standardized submissive few Garissa mosa, which is a standardized extract of black cohosh, and it works extremely well. I used it clinically, when I started naturopathic as an aesthetic doctor. And I don't know why I got away from using Remy feminine but I think a lot of companies since then have standardized the extract.
Dr. Keith Berkowitz:
Because when I started practicing, that was that was the main treatment that people use was, I remember in the early 2000s. And what I've learned about boycott black cohosh recently, which I didn't know before, is it doesn't have an estrogen like effect. So they've actually re looked at it, and it doesn't stimulate hormone sensitive tissue. So that's really even more important with people with risk factors and family history where hormone sensitive tivity and changes are really you have to be careful, you know, people fell...
Dr. Nigma Talib:
I love that you mentioned that. I love that you mentioned that because a lot of people are freaked out about going on botanicals and hormones. And I believe Keith, the way we describe it is that black cohosh is actually estrogen like, but it pretends to be estrogen, but it doesn't stimulate the estrogen response that estrogen does. So it occupies the receptor site, thereby reducing your risk factor. So there's actually a an increased safety when you're taking black cohosh.
Dr. Keith Berkowitz:
So I learned that I didn't know that before, because we were always taught that it had an estrogen effect. But it actually turns out it doesn't, which is great. And then there's things like red clover, people use dunk Ly, which talked about last time, Jin Singh is another one and more severe symptoms, I want to talk about some the other things I like to use, I'll use things like milk thistle. Yes. And calcium digluconate is another one that I'll use. And things like dim we talked about which are indole, three carbinol. And that's actually a little different approach than we've talked about before. A lot of times people talk about the approach of giving hormones. Well, there's also another approach and getting rid of what your body shouldn't have right and dirty hormones, right, exactly where you mentioned before. So this is a way where milk thistle or calcium D gluten eight, and dem or indole, three carbinol work by actually helping the liver, get rid of what shouldn't be there and get rid of those excess amounts of hormones that we see now more than ever before.
Dr. Nigma Talib:
So I've run a lot of stool tests, and I know so do you. Um, I know that's that's what I'm gonna be known as.
Dr. Keith Berkowitz:
Well, if you go back to ancient medicine, that's what Ancient Medicine was about. It was about checking the stool and checking the urine. That's all you had.
Dr. Nigma Talib:
Apparently, I in my last lines have always been a doctor, medic, medicine woman doctor, maybe that's what I was doing is doing stool analysis. But going back to what you said with milk thistle, calcium D glue crate, and Damn. What they do is they dig toxified clean out the dirty hormones. And there's in a stool test. I quite often see patients with elevated beta glucuronic days, right? So that's an enzyme that means that you're recycling dirty hormones back into the gut when I see that marker elevated. And I do quite often see that marker elevated on guess what group of people, menopause. postmenopausal menopausal women, and sometimes in perimenopause. If it's in perimenopause, it means that they're reaching menopause sooner. So these kind of things can give us clues as doctors to like jump on that right away. But isn't it okay for people to just go ahead and take these products, you know if they are on hormone replacement therapy, or if they're on botanicals key?
Dr. Keith Berkowitz:
You will you want to be careful and watch and you want to and I think we've gone back to the thing about measuring. And a great example is we talked before about how testosterone can often rise as women age. So if you're getting something you may actually upset that balance and not realize what you're doing. So when you want to see is what were the imbalances. And again more typically today we talk all the time, especially as people gain weight, they have excess levels of estrogen. That tends to be the one that tends to become toxic, and builds up more than any of the others,
Dr. Nigma Talib:
and then causes insulin resistance and all that fun stuff.
Dr. Keith Berkowitz:
Exactly. And that's where the the it was called the fanny pack, right? people as they get older, would develop a fanny pack. Oh, my./p>
Dr. Nigma Talib:
God, people in the UK listening to that are gonna have a hoot fanny pack means something else over there.
Okay, so then we're detoxifying these dirty hormones. Right? And I have a question for you. Because I call it to Cali. I'm hearing mixed results. And I've never seen this clinically, but people who are low already in estrogen. There are some practitioners that say don't give dim because it completely diminishes your estrogen levels. I don't really know if I've seen that clinically. And I just wanted your feedback. And we also have a question here too.
Dr. Keith Berkowitz:
Right? Oh, and I want to know, when what fanny pack is different in Australia to show let us know... back? This is all about tequila?
And the answer is? The answer is? The answer is yes. And it depends on the person. So yeah, the answer is both ways. And I've seen it in actually even women who are getting their menstrual period when we use it for sometimes the MS symptoms or people that are having things like polycystic ovarian syndrome, that it can also decrease estrogen. I think the difference what a lot of these, what people don't realize is estrogen receptors are different in different parts of the body. So something could be enhancing one receptor in some part of the body but actually blocking another and that's where we have to be careful looking for.
Dr. Nigma Talib:
So you know, just I think we need to be careful of that I haven't had any issues. It I use a combination of milk thistle, gout, calcium, digluconate and dim and those are like my three favorite go twos and they work extremely, extremely well.
Dr. Keith Berkowitz:
So there's a question on that, if I can answer the question. So they're saying if you're taking HRT do not take a course milk thistle. It doesn't mean you can't take it but you want to see what the levels and see if that is having a negative effect, which you can in some people
Dr. Nigma Talib:
So overweight, the the the milk I'm talking about the damn with. Oh, I'm sorry. Totally fine. Milk Thistle is fine. It's dim that you have to be a bit wary about so keep there's your answer what fanny pack is in case Okay, I gotta be careful what I say next time.
I learned something new today. We're talking about vaginas and menopause today. I mean, okay, so you can get away with it. You can you can get away with anything. Keep your hearts in the right place.
Dr. Keith Berkowitz:
But thank you for the new knowledge. I'm really appreciate that. So now I know what to go to Australia.
Okay, so then we talk about Kava, I love Kava, because Kava is really good in...
Dr. Nigma Talib:
Kave got a really bad reputation. I believe it must have been, I don't know, five years ago, it had all this research on it being toxic and bad for you. You know, and a lot of people stopped using it. But it works extremely well in like the anxiety aspect of menopause, which a lot of women tend to get.
Dr. Keith Berkowitz:
And I think the thing is to be careful is you want to watch your liver function. Right? Yeah, people that I think who have liver dysfunction to begin with probably using it. And that's where the key is at the end of the day.
Dr. Nigma Talib:
Like if you have a fatty liver or non alcoholic related fatty liver, then you know, maybe stay away from it. But I think you'd have to take a load of it, Keith, for anything to happen.
Dr. Keith Berkowitz:
And actually going back to fatty liver, I think that's important. That's where milk thistle can play a great role. And actually, when you have a fatty liver detoxifying your hormones is so much more challenging. And I think that's a great point. So people with fatty liver, fatty infiltration the liver, and they call it sometimes stenosis is actually because of the fatty liver causing more hormone imbalances as well. Yeah.
Dr. Nigma Talib:
Remember your liver detoxifies? Everything, it's like that's what you know, when you get one of those water jugs, it's called a HIPAA filter, because that's what your liver does. Is it detoxifies, it basically is like you go into it and it's like a washing machine and it puts you into different categories and detoxifies you based on are you fat based? Are you water soluble? Are you a different kind of drug and depending on how healthy your liver is, is going to depend on how quickly we get rid of those dirty hormones. So milk thistle is key at helping you detoxify your dirty hormones. And also those women in menopause. I just want to add one thing before we go on to the treatment. If you are constipated, and you are menopausal and you are an HRT that is extremely dangerous because That means you're not eliminating those synthetic hormones out of your body, and you're re absorbing them and you're creating an absolute symphony of disaster is like 20 instruments playing at the wrong tune. And it sounds terrible, and it feels terrible, and it will look terrible. So remember that you need to go. Number two. Here, I know talking about shit again, and no ficil is really, really helpful with with that. So anyways, what is the best effective way to reduce estrogen besides sweating through exercise and eating lots of veggies to detox the liver?
Dr. Keith Berkowitz:
Good question.
Dr. Nigma Talib:
Do you want to answer?
Dr. Keith Berkowitz:
Sure we built this little again is one of those aspects that helps also controlling your blood sugar. You know, that is really critical because when blood sugar is off, you have more of an imbalance where you'll have more estrogen, testosterone and less progesterone. And that creates an issue too. And it actually the more insulin you have, and that's when your blood sugar's high, the more likely you're going actually, for more estrogen because you're developing more body fat.
Dr. Nigma Talib:
The other thing I would, I would say for estrogen, definitely sweating and exercising, eating a lot of veggies, you know, a lot of broccoli, cauliflower. cruciferous family type vegetables really good at getting rid of those dirty hormones because they've got dim in them.
And remember, roast them is the best.
Yes, temperature.
Because otherwise, it's really hard to digest. The other thing I want to add, which a lot of people don't know about is probiotics. Probiotics are super important in getting rid of dirty hormones. Because what they do is they balanced the microbiome and the gut, they help you go to the bathroom regularly. So you're eliminating, it supports the liver, it supports the digestion. So menopausal women, I always get on probiotics.
Dr. Keith Berkowitz:
And that's such a key point because we remember, our sex hormones are fat soluble. So those are the most difficult molecules within the body to move out and to get rid of. So that's why probiotics are so important to create that I call non inflammatory area to help you know everything leave properly in the proper way through.
Dr. Nigma Talib:
Number two, if you're not going number two, you're not getting rid of those dirty hormones. So and remember those dirty hormones are going to recycle and cause havoc. It's going to be like a symphony of disaster with all the old instruments playing in the wrong tune. Okay, we move on to evening primrose oil. I love evening primrose oil, Keith. I'm just putting my feet up here getting it. I love this conversation. Tell me about evening. What's your take on evening primrose oil? I mean naturopathic medicine, we've used this for years and years. Well, what's your take on...
Dr. Keith Berkowitz:
Again, we use a lot of hot flashes. So it's really critical for that aspect. Being probably I would call that probably the main menopausal symptom people get, or actually I would say it a different way. When people think when people realize that going through menopause, it's usually because of hot flashes is a really right the first thing that people say okay, I am now going through menopause or in some cases paramedic loss. So even Primrose oils is one way to actually help balance out that soup the hormone so you don't get as many hot flashes.
Dr. Nigma Talib:
Yeah. Also mood disturbances are some of the preliminary findings as well.
Dr. Keith Berkowitz:
Yes, thank you.
Dr. Nigma Talib:
You should know that better than anyone Keith. Okay, so I'm really really good. The the evening primrose oil is great. Any anything around? So perimenopause and menopause and a woman that's gone going through menopause right now? What kind of dosages Are you looking at for evening primrose oil?
Dr. Keith Berkowitz:
I would say probably I started off into 500 milligrams, and sometimes increase from 1000 to 2000. Depending on the symptoms, is that what you?
Dr. Nigma Talib:
Yeah, it's exactly what I use. We're like twins Keith.
Dr. Keith Berkowitz:
No, I listened to you. That's what it is.
Dr. Nigma Talib:
Whatever you are brilliant. I love working with.
Dr. Keith Berkowitz:
And the last one we can talk about is again, HRT, right. So that's the big Okay. Yes. So we talked a lot about last week about
Dr. Nigma Talib:
Why don't you tell everybody what HRT means just in case.
Dr. Keith Berkowitz:
HRT is hormone replacement therapy, right? So your three main hormones you look at, obviously, estrogen, progesterone, and testosterone, and estrogen really in the form of estradiol. Actually years ago, I don't remember if you did it, we used to use all three, typically we would, but now it's much harder to do and more typically, they only use this to dial form of estrogen, sometimes estriol as well. So what happens is you want to try and use that as we talked about before in sync and what your menstrual cycle used to be. And for most people, that's the combination of extra dial Plus progesterone, and using the dial again and your periods, people often take it for 25 up to 20 days of the month. I've seen more Have you seen this more and more people doing where they take a three or four day break? of estrogen?
Dr. Nigma Talib:
Yes. Good idea. I think it depends on the person. I did think it depends on how, you know how regular they are with their bowel movements, how like, how sensitive they are, because sometimes really sensitive patients, I like to take a bit of a break. For me, that depends. Everybody has a different half life of what they you know, like exam, if you and I took the same drug right now, we talked about this last week, we would metabolize it differently. So I think it's just about assessing individual.
Dr. Keith Berkowitz:
I think that's been become more and more popular, where they look at a 28 day cycle. And they would give estrogen replacement probably in 25 of those 28 days. So then the other from the other aspect is becomes progesterone. Right? So remember progesterone we typically see in our menstrual cycle after ovulation. So that would often be given from day 14 to date 28. So actually, you may get some of that carryover. So you have some days without estrogen and getting progesterone from that aspect. The one that's most controversial is testosterone. So about whether to use it or not to use it. Right. And when you do use it, that actually is one you can give every day, then you don't have to, you know, people give through 28 days cycle. And I think the question we talked about, is typically when people women have very low levels, they'll start early when they're younger. But as they age through and menopause is further away, you start to make your own testosterone a little higher, that often we will taper down the testosterone, I had a case this week actually, of a woman who's been on the same hormone replacement dose for 30 years. She's now 78. And all of a sudden, her testosterone went through the roof. And, and this is why it converted. Again, right, so and converted. So really literally up to the we did a blood draw right and six months ago was normal. So within six months, all of a sudden, it started rising. So now we have to slowly taper off the testosterone. Because of that. And as you know, we talked before, as we age, your body makes the tone. And by the way, she is insulin resistant. So that, that that as well.
Dr. Nigma Talib:
So, Keith, I don't want to add dia. So there's also bioidentical hormone replacement therapy. A lot of people I prefer that form of hormone replacement. But I want to add in da ga, because da ga is extremely important in women in menopause and post menopause. Because these levels completely decline. And instead of giving testosterone I quite often like to use da che but you still have to make sure you you look at your hormones, because DHT can convert into estrogen and some of these other hormones. Can we talk a little bit about d h, e a,
Dr. Keith Berkowitz:
d g che is so interesting. It's it's almost called the aging hormone in a way, right? So as aging, right? Well, you want it to be an anti aging hormone, right. So as we age that definitely declines, it's really interesting. It actually doesn't really have much purpose on its own. But it actually is your precursor to most of your estrogen and testosterone production in your body. And so that's why and then as it ages as we age, that decline, so we often will replace with that. The one caveat you have to be careful is you want to see if someone's estrogen or testosterone dominant, they will take the path what they call the path of least resistance. So it may actually increase that in someone who already has that underlying issue. And that's why we talked before that I will almost actually I always before prescribing any identical hormone therapy, which is my pretty much hundred percent what I use, as I will you check hormone levels to make sure we know once we start the therapy within three to six months, what what the hormones will becoming, especially if you're using something like da da in that mix.
Dr. Nigma Talib:
So in respect to bioidentical hormones, just maybe explain to people that are listening, what is bioidentical hormone replacement therapy mean?
Dr. Keith Berkowitz:
So really means is you're actually trying to mimic what your own body has produced on its own. So that's really what the key is. And again, we less than we talked a little bit, it can be in the form of green, it could be form in a pill, it gels as well. I've seen sprays, you know, different forms that can take but you try and as best as possible, replicate what your body was doing before. And again, if you think about, that's what makes the most sense, right? You want to match what physiologically your body's used to seeing. And I think we've gotten into trouble over the years by not doing that. A lot of the previous studies on hormone therapy, where we see negative outcomes often was when we weren't physiologically, managing Ignore hormones properly.
Dr. Nigma Talib:
Okay. I think that sounds um, what else are we looking at here?
Dr. Keith Berkowitz:
And we talked about that progestin was course your last time. Yeah. Which is the synthetic progesterone, which isn't even progesterone, but the synthetic replacement for cestrum.
Dr. Nigma Talib:
Right? All right. So now what can we do to recommend for mold in somebody's system? You know, mold is a very interesting one, it can really mess up hormones. We don't unfortunately, have enough time to discuss this. But what I found works really, really well with somebody with mold is sign up in infrared sauna, is really interesting for treating well. And inhalation using time has been really, really helpful for people with mold. There's also some really great key lighting products and also some bio toxic products that you can use to to absorb the mold. But it's important to find out where the mold is coming from. I think we have time for one more question. I've been treated with testosterone to build bone for osteoporosis, what are your thoughts on this?
Dr. Keith Berkowitz:
I've never done use that. But I guess it could, if estrogen has an effect on bone, I would assume that testosterone probably does as well, again, typically with hormones is usually they work the best for osteoporosis, if it's really given as soon after menopause happens. So as soon as possible that as time passes, if you pass 510 years, a lot of that bone enhancing effect of hormones, really, that's really critical. But I want to look at that I've never used the five you for bone building, I've never...
Dr. Nigma Talib:
Will just off testosterone on its own. I don't use for bone building. You know, we know that vitamin D and K one and K two are really important. But there is some correlation between low testosterone and low bone density. For sure.
Dr. Keith Berkowitz:
Very interesting. So that's..
Dr. Nigma Talib:
Yeah, well, because we know that testosterone and muscle mass, you know, there is a correlation there. So definitely some indirect relation with testosterone and bone for osteoporosis. All right. It was always a pleasure. As usual, Keith, with you, and I am...
Dr. Keith Berkowitz:
excited. Your book. There's another question there.
Dr. Nigma Talib:
Oh, do I? Yes. We both actually have books. Keith, why don't you tell them about your book really quick.
Dr. Keith Berkowitz:
So Oh, and thank you for that comment about the testosterone raising too. That's really great information. So I learned two things. So Michelle today, thank you, one, Jeff love, and one medically important.
Dr. Nigma Talib:
So you, you are a great addition to our chat today.
Dr. Keith Berkowitz:
And so my book is called the stubborn fat fix. It's by Roald Dahl. And I have actually a cookbook as well. The complete Idiot's Guide to flour free eating. So those two books are out.
Dr. Nigma Talib:
And I've got a book out called younger skin starts in the gut, and also reverse the signs of aging. There are two ones in the UK and ones in the US. Thank you guys for joining. We always love doing these. Please let us know how you're liking the lives. And if you want us to talk about something we're going to have to think about what we'll talk about next week. But give us DMS some ideas and we will talk about them next week. Thanks for joining. We love you guys.
Dr. Keith Berkowitz:
Thank you so much. Have a great day.
Dr. Nigma Talib:
Bye